3 products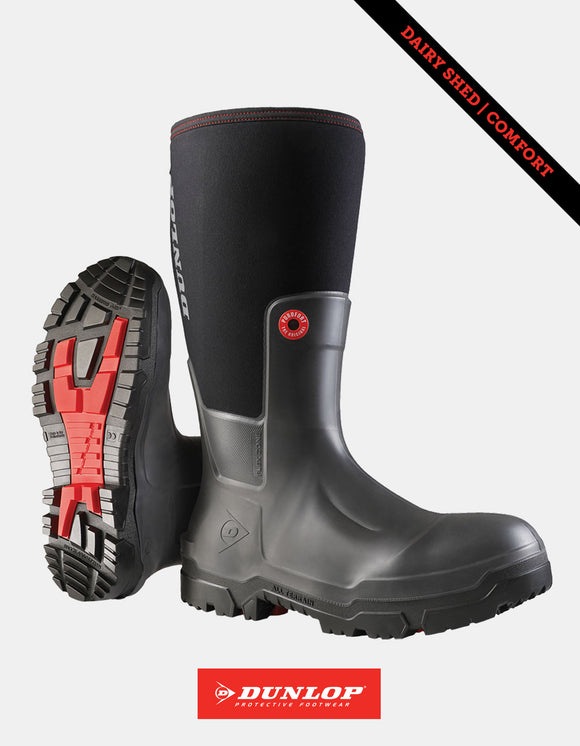 Navigate any terrain with confidence and ease
In the early 1980s, Dunlop reinvented rubber and introduced its first Purofort® boots made of high-quality Polyurethane. Compared to standard rubber and basic Polyurethane, Purofort® boots are like no gumboot you've ever worn before. Over 10 million people worldwide choose to wear these boots daily, it's time you became one of them.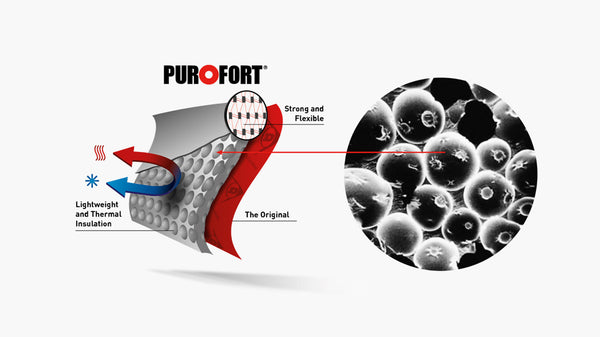 MILLIONS OF AIR POCKETS PROVIDING COMFORT
Purofort contains millions of air pockets. Because they are mixed under high pressure, they are evenly distributed. This is quite unique, as Dunlop is the only boots manufacturer in the world that uses high pressure technology to produce its boots. And it's very beneficial for you: thanks to the evenly distributed air pockets, Purofort provides extreme thermal insulation, keeping your feet warm in the coldest conditions. And because air and solid material are optimally mixed, Purofort is lightweight and comfortable.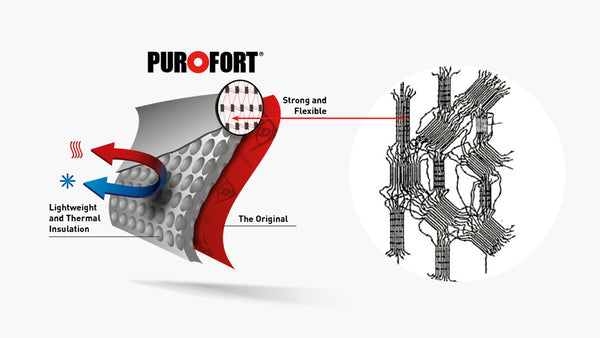 OPTIMAL LIFE SPAN DUE TO MOLECULAR STRUCTURE
Purofort is extremely flexible and cut resistant, due to its molecular structure. This structure contains hard and soft blocks. The hard blocks make your boot resistant to cuts and abrasion, giving them a longer lifespan. The soft blocks allow for a thinner shaft which increases flexibility and comfort.
Navigate any terrain with confidence and ease with Purofort+.
Did you know that Dunlop boots are 30% lighter? Dunlop Purofort+ offers unparalleled protection and comfort. The outsole is SRC rated for excellent grip, with high traction on uneven surfaces for maximum safety. The rugged and cut resistant shaft assures a safe and long lifetime.
Lightweight
Purofort boots are up to 35% lighter than pvc, rubber or competitive PU boots. No more tired feet!

Thermally insulating
Purofort prevents heat loss and provides thermal insulation down to -20°C. No more cold feet!

Flexible
Purofort is extremely flexible, giving you maximum comfort.

Strong
Purofort provides maximum stretch, assuring your boots a longer life-time.